This material in this `e-book' is intended to be used as an accessible resource for people of all ages interested in gravitational waves and the ideas behind the detectors which search for them. It was written and designed by the Gravitational Wave Group in Birmingham, initially to be used in an exhibition at the British science festival in 2010. The e-book also complements to our computer game Space Time Quest.
The research activities in the Birmingham group range from simulations and table-top experiments for current and future gravitational wave detectors, to gravitational wave astronomy which is the study of the universe using gravitational waves.
Text contributions to the e-book are by Ludovico Carbone, Andreas Freise, Paul Fulda, Deepali Lodhia, Chiara Mingarelli, Rory Smith, and Lucy Whalley.

Translations of the Ebook into non-English languages have been provided by Ludovico Carbone, Frank Brückner, Mengyao Wang and Sara Gil Casanova.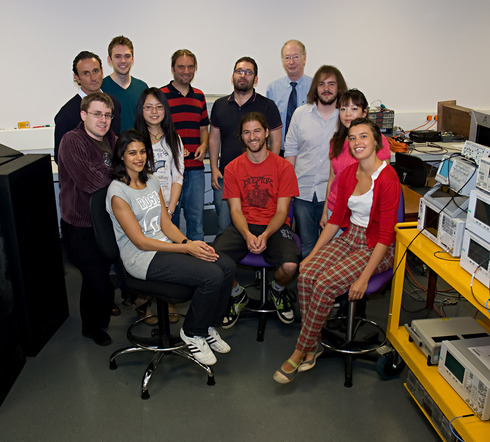 License

The text in this e-book is licensed under a Creative Commons Attribution-Noncommercial-Share Alike 2.0 UK: England & Wales License.

The images and Processing sketches embedded in this text are taken from other sources and are covered by different licencing terms.